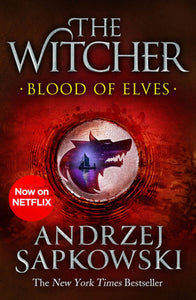 Over the centuries, humans, dwarves, gnomes and elves have all lived together in relative peace.
But now, all races are killing their own kind and each other...
With the threat of war hanging over the land, Geralt of Rivia must protect the Child of Prophecy, Ciri, from those hunting her down for the power she holds.
A power that could save the world... or destroy it.
But it appears that Geralt has finally met his match.
Dive into this phenomenal TV-Tie in and major Netflix show The Witcher series, following the short story collections The Last Wish and Sword of Destiny.