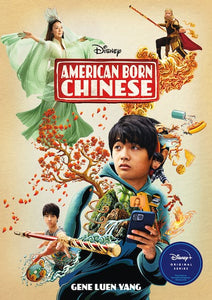 This is a tour-de-force new work by rising indie comics star Gene Yang.
"American Born Chinese" maps the adolescent Chinese-American experience through three separate but interwoven stories.
One story centres on Jin Wang, a Chinese-American student at an all-white California high school. Jin is plagued by jocks and bullies, so when another Chinese student transfers to the school, Jin wants nothing to do with him.
Next is a comic update of the legendary story of the Monkey King, an ancient Chinese morality tale.
Finally, there's the gross and surreal stereotype of Chin-Kee, the ultimate negative Chinese cliche, complete with a sitcom-style "laugh track".
These three apparently unrelated tales come together in an astonishing climax - all with a mighty blast of humour, surprising poignancy and skilled artistry.