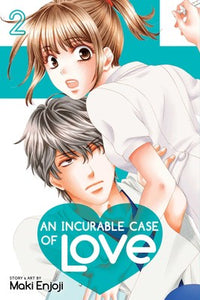 Nurse Nanase has striven to once again meet the prince of her dreams, so how is it he's become such an aggravating doctor?!
After witnessing a handsome and charming young doctor saving a stranger's life five years ago, Nanase Sakura trained to become a nurse. But when she meets the doctor again and they start working together, she finds Kairi Tendo to be nothing like the man she imagined him to be!
Her first love is a Dark Lord with an awful personality! Nanase respects him as a doctor, but he still makes her furious!
Nanase became a nurse to chase after Dr. Kairi Tendo. Unfortunately, now she must deal with his tyranny. He kisses her and calls it a medical treatment. He's good at his job, but he's a despicable man! Despite this, Nanase does something unexpected to the Dark Lord!