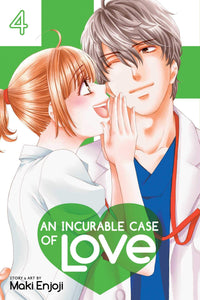 Nurse Nanase has striven to once again meet the prince of her dreams, so how is it he's become such an aggravating doctor?!
After witnessing a handsome and charming young doctor save a stranger's life five years ago, Nanase Sakura trained to become a nurse. But when she meets the doctor again and they start working together, she finds Kairi Tendo to be nothing like the man she imagined him to be!
At long last, the Dark Lord has been defeated! Wait—it can't be that easy!
Nanase became a nurse to chase after Dr. Kairi Tendo. Nanase hears that Kairi has requested to study abroad. She is shocked by the news and tells him she doesn't want to be apart, but Kairi's response makes her uneasy!