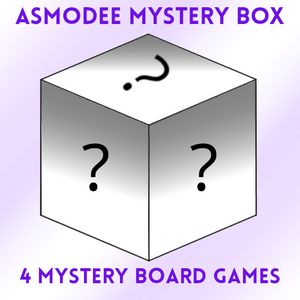 Each box contains four games with a minimum total RRP of £140.

Every box is unique with a different combination of titles inside.

Contents include games such as Marvel Champions: the Card Game, Gloomhaven - Jaws of the Lion, Formula D, or Memoir 44 amongst many others.

These boxes have been constructed to give your dedicated Gamer a great value purchase experience with a carefully curated mix of board games at an attractive price. Ideal for anyone looking to expand their board game collection.