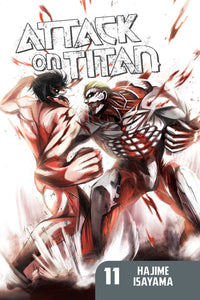 Thanks to Eren's timely arrival, the 104th has managed to turn the tide at Wall Rose. But this momentary victory forces two more traitors into a corner - and the identity of the Titans who have been destroying the walls is revealed!
What can Eren do against the two most dangerous monsters humanity has ever faced?
And who else might be an enemy in disguise?