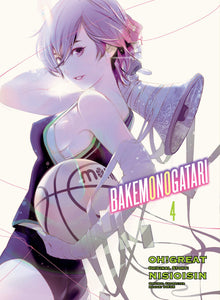 From the best selling novel series by renowned author NISIOISIN, comes the manga adaptation of the MONOGATARI Series! Artwork by Oh! great.
"I love you. I smelt for you, Senjogahara."

Koyomi accepts Hitagi's feelings and solves Mayoi Hachikuji's dilemma.
Everything starts to look up... until a mysterious raincoat busts him up out of nowhere...!