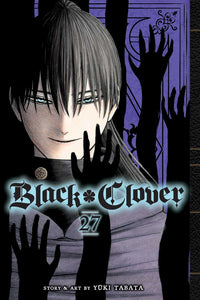 In a world of magic, Asta, a boy with anti-magic powers, will do whatever it takes to become the Wizard King!
Asta is a young boy who dreams of becoming the greatest mage in the kingdom. Only one problem—he can't use any magic! Luckily for Asta, he receives the incredibly rare five-leaf clover grimoire that gives him the power of anti-magic. Can someone who can't use magic really become the Wizard King? One thing's for sure—Asta will never give up!
Asta will need to get much more powerful if he ever hopes to defeat the demonic leaders of the Spade Kingdom. Things look bleak, but then a mysterious mage named Nacht appears—and he knows a few things about harnessing a devil's power. Does Asta have what it takes to learn how to control his own devil powers and rescue Captain Yami?