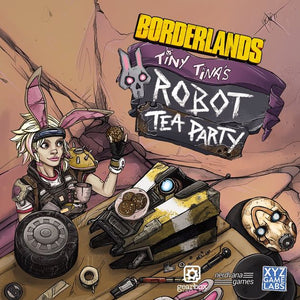 You are cordially invited to a tea party of the most claptastic variety!
What do Vault Hunters do over tea? Mess with Claptrap, of course. All your favorite Claptraps are here to ridicule. We've got Pirates and Sheriffs, Wizards and Gentlemen.
Dive in some dumpsters, swipe some parts, and build your bot. Race to be the first one to get your Clappy decked out with the right parts to win!