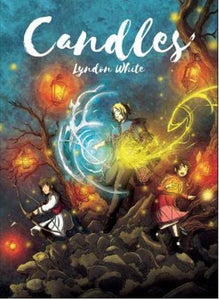 Generation after generation, people are taught one thing – never use magic...
When a plague known as Dark-bark spreads over the land one by one infected villagers disappear into the enchanted forest never to be seen again. A young girl called Grace sets out to destroy the evil witch responsible and save her family by any means possible...
Idris, a flamboyant sorcerer, and his talented apprentice Ava, are cast out of their town when their talent for magic is discovered. Determined to find the source of the misery that has made them outsiders, they too begin to hunt the root of the Dark-bark... but all is not as it seems.