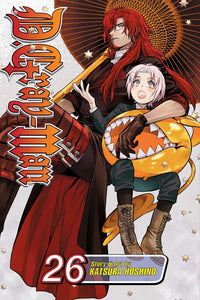 A cursed teenage boy saves mankind one soul at a time.
Set in a fictional 19th century England, 
D.Gray-man
 is the story of Allen Walker, a 15-year-old boy who roams the earth in search of 
Innocence
. Washed away to unknown parts of the world after The Great Flood, Innocence is the mysterious substance used to create weapons that obliterate demons known as 
akuma
.
Allen has long been host to Nea, a dangerous entity also known as the Fourteenth. Nea was dormant, but he's since roused and is now dominant. Johnny, Allen's most stalwart ally, tries to restore Allen to consciousness, but can he manage it in time?