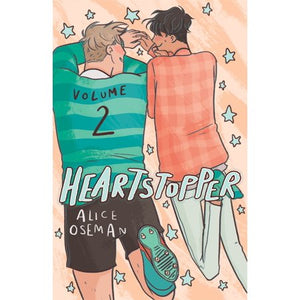 Boy meets boy. Boys become friends. Boys fall in love. An LGBTQ+ graphic novel about life, love, and everything that happens in between: this is the second volume of HEARTSTOPPER, for fans of The Art of Being Normal, Holly Bourne and Love, Simon.
Nick and Charlie are best friends. Nick knows Charlie's gay, and Charlie is sure that Nick isn't.
But love works in surprising ways, and Nick is discovering all kinds of things about his friends, his family ... and himself.
Heartstopper is about friendship, loyalty and mental illness. It encompasses all the small stories of Nick and Charlie's lives that together make up something larger, which speaks to all of us.
This is the second volume of Heartstopper, with more to come.