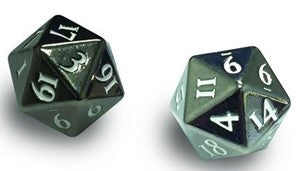 Each set contains Two 20 Sided Dice per set, made from zinc alloy that features a randomized number layout. Feel the power in your hand as you bring these bad boys out and roll a critical strike! Just be sure not to throw them at anyone!
Randomized number layout
Easy to read, white numbers.