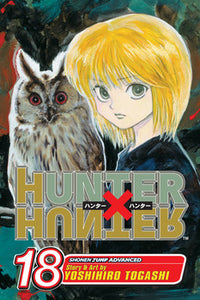 Killua and Biscuit take on two Bombers in a fisticuff competition, and during the fight, Biscuit reveals her true shocking form!
Meanwhile, Gon is set on getting revenge on Genthru no matter what the cost--including his own body parts!
Afterwards a strange event is triggered due to Gon having 99 cards--it's a multiple-choice quiz! But just what is the quiz about, and more importantly what can the prize possibly be?!