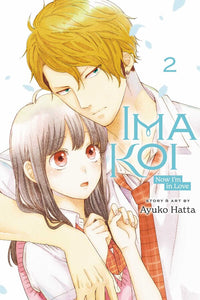 Sometimes the greatest romantic adventure isn't falling in love—it's what happens after you fall in love!
After missing out on love because she was too shy to confess her feelings, high school student Satomi blurts out how she feels the next time she gets a crush—and it's to her impossibly handsome schoolmate Yagyu! To her surprise, he agrees to date her. Now that Satomi's suddenly in a relationship, what next?
Summertime by the seaside, a heart-throbbing date, and a first sleepover… After getting a direct blast of romance from Yagyu, Satomi's heart is reaching its limit!