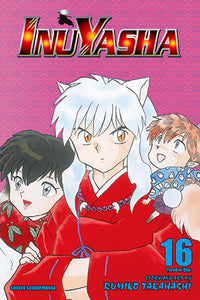 Lost Love
The forces of good and evil battle it out inside the very bodies of Kikyo and Naraku…and ultimately the Shikon Jewel itself.
Then Inuyasha's half brother Sesshomaru is trapped in the world of the dead. Will he find the key that opens the door to the world of the living?
Meanwhile, Inuyasha and the others stumble upon a strange village ruled by a demon with peculiar feeding habits...