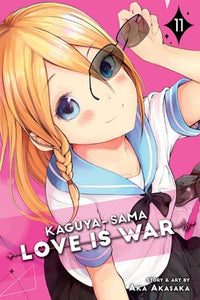 Two high school geniuses scheme to get the other to confess their love first.

Two geniuses. Two brains. Two hearts. One battle. Who will confess their love first…?!

Will Miyuki and Kaguya help Yu escape the aggro of all his female classmates, let alone win the favor of the girl he's crushing on? Then, it's Miyuki who is teaching Chika a new skill for a change. Kaguya faces the temptations and pitfalls of her new smartphone and social media. Hayasaka takes on yet another secret identity.
And the student council's parents cross paths at school conferences to decide where their children will attend college.