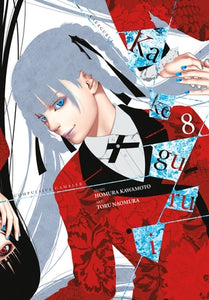 A mysterious invitation has brought Yumeko to her second gamble of the student council presidential election: a two-on-two card game with Suzui against yet more members of the Momobami family!
Sisters Miyo and Miri come from a branch of the family specializing in poisons of all types. They hold life and death in their hands-sometimes quite literally. And in this game...
VERY literally!
With Yumeko's life on the line, will Suzui come out on top or perish with her?!