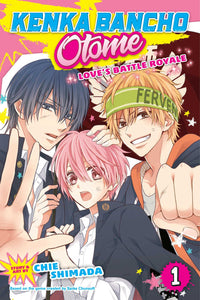 Beautiful boy rebels using their fists to fall in love!
Hinako thought she didn't have any family, but on the day she starts high school, her twin brother Hikaru suddenly appears and tricks her into taking his place. But the new school Hinako attends in his stead is beyond unusual. Now she must fight her way to the top of Shishiku Academy, an all-boys school full of delinquents!
A kick-ass comedy based on the Japanese romantic adventure game 
Kenka Bancho Otome
.