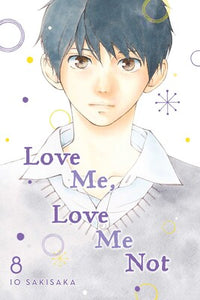 A fresh romance from Io Sakisaka, leading shojo manga creator and author of Ao Haru Ride!
Fast friends Yuna and Akari are complete opposites—Yuna is an idealist, while Akari is a realist. When lady-killer Rio and the oblivious Kazuomi join their ranks, love and friendship become quite complicated!
Love and friendship have become quite complicated for these four friends. Yuna and Rio have started dating, and Akari and Kazuomi are growing closer. But now that Akari's ex-boyfriend wants her back, will Kazuomi find the right time to tell Akari how he feels?