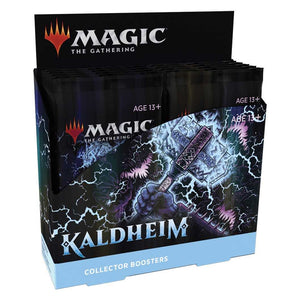 Unleash the power of Kaldheim as a war for the sagas rages between demons, giants, and shapeshifters. Prove your worth and save the World Tree from chaos. The time has come. Raise your axe!

Perfect for those excited to hunt down the most exciting cards in the set, this booster includes 11 foil cards, five special alternate-frame cards and a combination of five rares and mythic rares.
Each Collector Booster Box contains 12 packs of Collector Boosters.