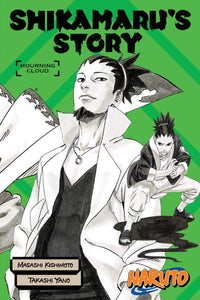 The ninja adventures continue in these stories featuring the characters of 
Naruto
 and 
Boruto
!
A new series of prose novels, straight from the worldwide 
Naruto
 franchise. Naruto's allies and enemies take center stage in these fast-paced adventures, with each volume focusing on a particular clanmate, ally, team…or villain.
A rupture in the alliance at the Summit of the Five Kages could be the trigger for the Fifth Great Ninja War! Meanwhile, something is causing Shikamaru and his family to drift further and further apart. But Shikamaru has a very powerful card up his sleeve to bring peace to both the world and his family!