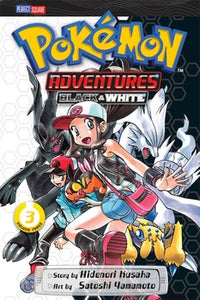 All of your favourite Pokemon game characters jump out of the screen and onto the page of this action-packed manga! 
A precious fossil is stolen from the Nacrene Museum! Can Black track it down by…following its tracks? Then, mysterious Team Plasma is one step closer to bringing back a Legendary Pokémon. What are they up to? Probably no good! 
Plus, will Gigi and Tep's relationship survive…a major change?!