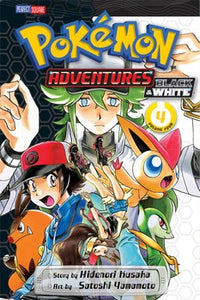 All of your favourite Pokemon game characters jump out of the screen and onto the page of this action-packed manga! A thrilling meeting with one of the Elite Four strains Black's brain.
Then, it's opening night for White's Pokémon musical! Will everything go off without a hitch...? Not likely! And what will happen when another Trainer lures away White's star performer, Tepig Gigi? 
Plus, will White ever overcome her fears and learn to battle with her Pokémon?!