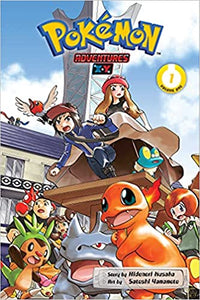 Awesome Pokémon adventures inspired by the best-selling Pokémon X and Y video games!
X was a Pokémon Trainer child prodigy. He hated being in the spotlight, so he took to hiding in his room and avoiding everyone—including his best friend Y. But now a surprise attack has brought X out of hiding!
Now it's up to X to use the skills that made him champion to defeat the threat looming over Vaniville Town.
Can the reclusive X and the determined Y help their friends ward off two Legendary Pokémon and the mysterious Team Flare?!