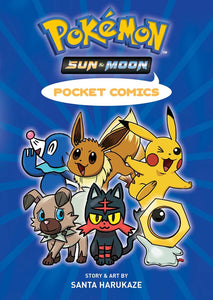 What trouble will your favorite Pokémon get into in this volume of gag comics?
The fifth volume in the best-selling Pokémon activity and gag comic series, in a substantial brick book format.
Litten, Rockruff, Popplio, Bewear and many more of your favorite Pokémon of the Alola region, with classic favorites like Pikachu and Psyduck, romp through the pages of this hysterical collection of Pokémon four-panel comics! Plus fun puzzles and creative projects!