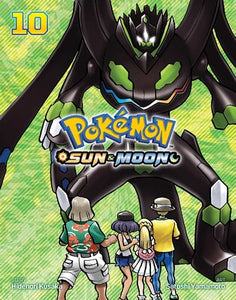 Awesome adventures inspired by the best-selling Pokémon Sun & Moon video games set in the tropical Alola Region!
Sun dreams of money. Moon dreams of scientific discoveries. When their paths cross with Team Skull, both their plans go awry…
Lost in an alternate dimension, Sun and Moon battle to help their new friends defend the eternally dark city of Ultra Megalopolis. But then a betrayal deprives them of their transportation home!
Meanwhile, what surprising news does Lillie receive?