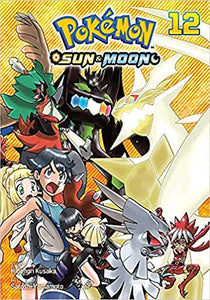 Awesome adventures inspired by the best-selling new Pokémon Sun & Moon video games set in the tropical Alola Region!
Sun dreams of money. Moon dreams of scientific discoveries. When their paths cross with Team Skull, both their plans go awry…
It's the final battle! Sun, Moon, and their friends confront Necrozma once and for all. The fate of Ultra Megalopolis is at stake, but Necrozma has transformed into an even more powerful Pokémon!
Will Sun finally be able to buy back his great-grandfather's island?