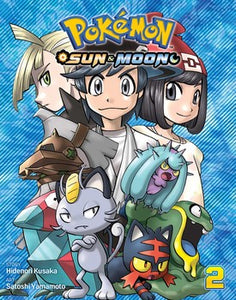 Awesome adventures inspired by the best-selling new 
Pokémon Sun & Moon
 video games set in the tropical Alola Region!
Sun dreams of money. Moon dreams of scientific discoveries. When their paths cross with Team Skull, both their plans go awry…
Although Sun and Moon didn't plan to participate in the Full Power Festival tournament to win the Island Challenge Amulet, both of them end up competing. Trouble arises when the leader of Team Skull, Guzma, signs up to punish Sun for defeating some of his grunts before the competition even started…!
Will the mysterious sparkling stone help—or hinder—Sun? Or both?