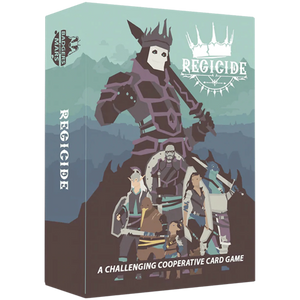 Regicide is a cooperative, fantasy card game for 1 to 4 players, with a deck of playing cards uniquely illustrated by Sketchgoblin.
Recruit heroes, storm the castle and defeat the corrupted Monarchy!
In Regicide players must work together and use the unique powers of each suit to achieve victory.
Box colours only affect packaging, game contents are the same in both box colours.