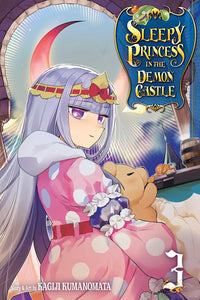 A captured princess just wants a good night's sleep! Shhh…
Imprisoned in the castle of the Demon King, all spoiled-sweet Princess Syalis dreams of is a good night's sleep! Shhh...
Winter has come, and Princess Syalis will do anything to stay warm, including creating a DIY magical device (known as a 
kotatsu
), knitting long underwear and trying to convince the castle blacksmith to make her a window that keeps out drafts. When she accidentally dies yet again—along with Stamper Cat—curious resurrection complications ensue. Then it's Christmas and New Year's! Who will the Demon King designate as naughty or nice? And will all of the other demons let poor Syalis play in any demon games…?
Now the Demon King has insomnia…