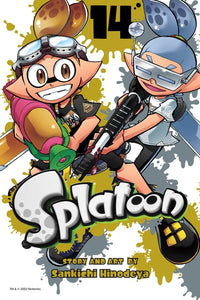 All-new adventures featuring the beloved characters from the hit Nintendo video games!
Four Inklings get caught up in the Splatoon Turf Wars!
It's the Final Splatfest, with Team Blue vs. Team Hivemind! Then, during a new Turf War, Goggles and his friends take on a mysterious group of Inklings who look strangely familiar… Can Team Blue defeat the Shadows?