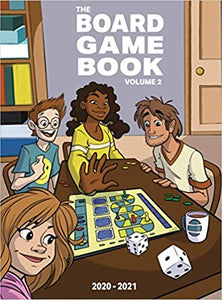 The essential guide to tabletop gaming!
Board games have become one of the world's hottest hobbies, with thousands of new releases hitting shop shelves each year and millions of players discovering the fun and excitement of games like Catan, Pandemic and Ticket to Ride.
Written by a team of top games journalists, The Board Game Book is an in-depth guide to this growing pastime. Featuring everything from quick and simple family games to complex strategic challenges, it includes insightful games criticism and exclusive designer interviews giving readers a behind-the-scenes look at some of the year's best new tabletop titles.
Much more than a simple table top games list, the book covers some of the biggest recent hits as well as quirky, innovative and surprising releases from indie designers. And with its gorgeous full-colour photography, luxurious hardback format and cover illustration by renowned board game artist and former Disney animator Tania Walker, it's designed to be as beautiful as it is informative, making it a must-have for gamers everywhere.