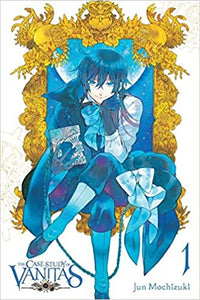 Step once more into the imagination of Jun Mochizuki, creator of New York Times-bestselling PandoraHearts, with this tale about vampires and curses in a steampunk Paris.
A tale of vampires and curses set in a whimsical and dark steampunk Paris unfolds! On the streets, rumours abound of a clockwork grimoire said to sow curses among the vampires.
Now, guided by the Book of Vanitas, the gears begun to turn, and the story of two men, Noe and Vanitas, takes shape.