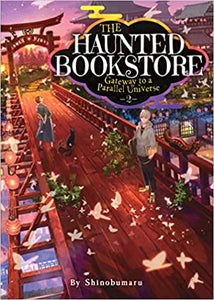 Healing Broken Bonds
For as long as Kaori can remember, she has run the spirit realm's only bookstore alongside Shinonome, the spirit who is her adoptive father. But Kaori begins to fear that her bond with Shinonome has frayed. He's keeping secrets from her, and they have something to do with his mysterious friend, the story-seller Tamaki.
Worse, Kaori finds herself questioning the purpose of the bookstore itself--what if the stories she and her father bring to the spirit realm are doing more harm than good?