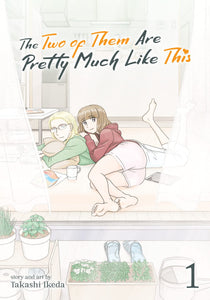 From the creator of Whispered Words!
Enjoy this new slice-of-life yuri manga about two adult women in the creative industries and their shared romantic life in their apartment.
Thirty-year-old Eri and twenty-year-old Wako are "roommates." Eri is a professional writer, and Wako's a voice actor who's building up her reel. Having worked together and now living together, these two women in love have a nice little life for themselves!
Follow this comfortable couple in a heart-warming manga tale about the everyday humour, stressors, and joys of a life shared together.