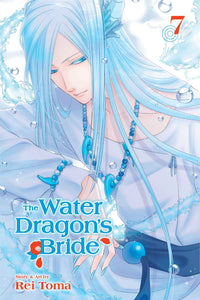 A modern-day girl gets whisked away to a strange land where she is sacrificed to a water dragon god!

In the blink of an eye, a modern-day girl named Asahi is whisked away from her warm and happy home and stranded in a strange and mysterious world where she meets a water dragon god!

Asahi returns to the present day, and though her reunion with her family is joyful, she misses Subaru and the water dragon god in the other world. When Asahi comes to a decision about what to do, the water dragon god's heart is greatly shaken!