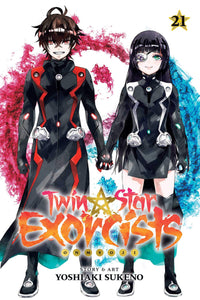 Exorcists Rokuro and Benio unleash serious supernatural action while purifying the world of monsters.
The "Twin Star Exorcists" are a couple destined to end the war with the monstrous Kegare.
The Twin stars are finally reunited!
Now will Rokuro ever work up the courage to pop the question to Benio? And who will be more jealous if he does, another exorcist or…a Kegare?! Battles ensue, and not just in Magano!