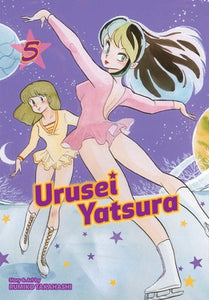 The hilarious manga classic featuring beautiful space alien princess Lum!
Beautiful space alien princess Lum invades Earth on her UFO, and unlucky Ataru Moroboshi's world gets turned upside down! What unimaginable shenanigans will Lum bring to Ataru's life? One thing's for sure—nearly every moment is electrifying with her around!
A strange rumor ripples through the quiet town of Tomobiki—Lum is participating in an arranged marriage event! As Lum cheerfully gets dolled up for this intergalactic gala, Ataru pretends to be indifferent to the news. Upset that Lum might find the husband of her dreams, though, Ataru contemplates following her into outer space to check out the competition!