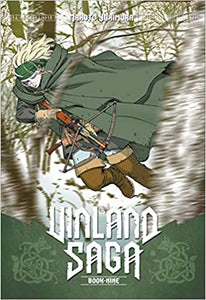 The epic action manga for fans of Game of Thrones. A story of war, royal intrigue, suspense and revenge set against the Viking Age of the 10th-century.
After months of hard labor as a farm slave, Thorfinn begins to realize what his father meant by the words, "A true warrior needs no sword."
Perhaps he can find a new purchase on life in the mysterious land he heard tell of in his childhood: the continent to the west known as Vinland.